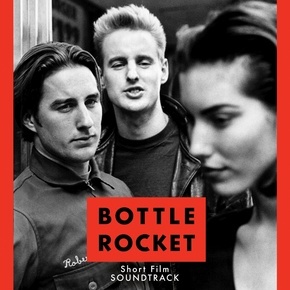 Fantasy Records has released the original soundtrack to Wes Anderson's Bottle Rocket:   Short Film in digital form.   The digital release of the album coincides with The Criterion Collection's deluxe DVD reissue of the feature and 13-minute short film.  
Bottle Rocket Soundtrack Audio Streams:
"Skating" by Vince Guaraldi Trio
"Jane-O" by Zoot Sims
Bottle Rocket: Short Film Movie Trailer
[youtube _twg7Jj_mqQ nolink]
Director Wes Anderson's critically acclaimed movies, from Bottle Rocket to Darjeeling Limited, have always been known for their idiosyncratic use of music, the result of his successful collaboration with supervisor Randall Poster, who has worked on every one.  
The Anderson and Poster-produced soundtrack to the 13-minute Bottle Rocket short film, which inspired the subsequent feature (and attracted James L. Brooks as executive producer), will be available digitally for the first time December 9 on Fantasy Records/Concord Music Group to coincide with The Criterion Collection's deluxe DVD release of the film, which will include the never-before-released short, November 25.