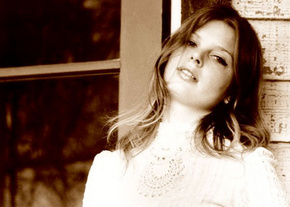 Revered singer/songwriter Miranda Lee Richards will release her Nettwerk debut 'Light of X' on  February 10, 2009. Produced by Rick Parker (BRMC, The Von Bondies), who also contributed the electric and twelve-string guitar arrangements, 'Light of X'  is garnering early critical acclaim.
MIRANDA's first single "Early November":
On  'Light Of X'  Richards and Parker assembled a top-notch group of players including Eva Gardner (Mars Volta, Tim Burgess) on bass; main drummer Keith Mitchell (Mazzy Star); Ben Peeler (Wallflowers, Shelby Lynne) on pedal steel; and Josh Schwartz (Beachwood Sparks) on guitar.
DATE                                                     CITY                                                       VENUE
Thu           12/11                                         Los Angeles, CA                       Hotel Café
Spaceland February residency:
Tue           2/3/09                                         Los Angeles, CA                       Spaceland
Tue           2/10/09                                       Los Angeles, CA                       Spaceland
Tue           2/17/09                                       Los Angeles, CA                       Spaceland
Tue           2/24/09                                       Los Angeles, CA                       Spaceland