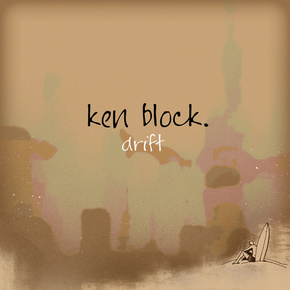 Ken Block, whose voice is familiar to many as the lead singer of the band Sister Hazel, will be releasing his debut solo album, 'drift,' on December 9th via Rock Ridge Music.  
"Recording by myself, without the five-man democracy, was both liberating and utterly terrifying," says Block. "In the band setting, everyone puts their stamp on the songs."
His bandmates, who have also created music outside of the confines of the band, are extremely supportive of his endeavors, including some contributions to the album on guitar by Ryan Newell, bass by Jett Beres, and backing vocals by Drew Copeland.
"the other side" STREAMING AUDIO:
"i don't mind" WINDOWS MEDIA VIDEO:
"It was interesting to work like this," Block says. "I was able to play with some unusual harmonies and take some interesting chances.   And the sounds we chose to put around that give the music a different fingerprint than what you've come to expect from the band."
TRACKLISTING:
1. blue to a blind man
2. the other side
3. completely wasted
4. i don't mind
5. it's alright
6. better this way
7. so far
8. 33,059 days
9. ride
10. chance
11. you & me
12. we don't talk anymore