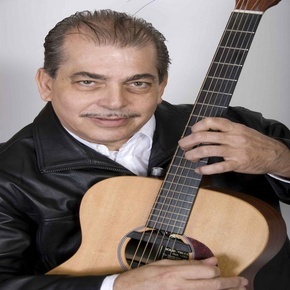 George Jacobs is a veteran musician in the smooth jazz, soft rock genre for over 25 years. George recently decided to venture off with his first solo CD, 'Under The Influence.' George Jacobs is a musician that is as devoted to his craft as he is his spirituality. Talking to George was not only  refreshing but inspirational as well. We also have  include  his new video for "East."
Stoli: How long have you been creating music and putting out records?
   
George Jacobs: 25 years
Stoli: How did the opportunity come up for you to work with the Rippingtons and are you pleased with the result?
George Jacobs: I know the Rips about 5 years,   I meet Russ Freeman in his home in West Palm beach. He introduced me to   Bill Heller (KeyBoard) who composed some songs on the Album.   Bill introduced me to the Bass player and drummer. Who recorded all drum and bass parts.
Stoli: Why did you choose to title your new CD, 'Under The Influence?'
George Jacobs: The title was choose to represent who's Influence I am under I am Under the Influence of the Almighty God. Jesus Christ.
George Jacobs – "East":
[youtube I87INhRyLHo nolink]
Stoli: How long did it take to complete this album from start to finish?
George Jacobs: This was a long process.   about 3 years.  
Stoli: When you are writing music, what kind of state of mind & atmosphere do you like to be in?
George Jacobs: I like to be in a peaceful state, a spiritual state so I can write Under the Influence.
Stoli: Why did you decide to go the solo route on this album & does that add extra pressure?
George Jacobs: Solo is no pressure, my writing and guitar playing speak for themselves.
Stoli: What song on 'Under The Influence' is the most personal to you & why?
George Jacobs: Serve you Lord is the most personal.   My favorite quote from the Bible is "Well done oh good and faithful servant. I long to hear those words from my creator, when I get to Heaven.
Stoli: In your ever impressive career, what milestone are you most proud of?
George Jacobs: I am most proud of this album, it is my best work yet.
Stoli: Why would you suggest that the music enthusiasts who read this column go online & purchase your CD & where can they do that?
George Jacobs: They can check out my website www.georgejacobsmusic.com. The CD is also on Itunes, Rhapsody, & Barnes and Noble.
Stoli: Why do you feel that jazz music does not have the mainstream appeal as rock or hip hop but yet has persevered for centuries?
   
George Jacobs: It does, it is the power of advertising if you advertise anything for a long time it will sell.
Stoli: When you are going to write music where do you go to find inspiration?
George Jacobs: I like to get in format of the Lord and ask him where and what he wants me to write.   My inspiration comes from the Lord.
Stoli: Are you currently looking to sign new acts to your record label, Just Records?
George Jacobs: Yes, we are looking for Praise and worship music.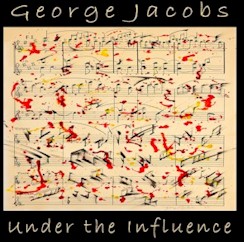 CLICK HERE TO PURCHASE 'UNDER THE INFLUENCE'
Stoli: With such uncertainty and violence in the world today, how can music help to bring peace & harmony to the people?
George Jacobs: Music is the great equalizer   music has no ethic or language barrier, all nations love great music.
Stoli: Where can readers check out more from George Jacobs and what is in store for 2009?
George Jacobs: We are looking for a lot of hits off this CD, In 2009 when those hits come to pass I am looking at touring with the Rippintgtons as my back-up band.
Stoli: Thank you!