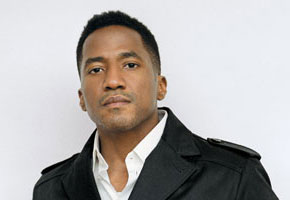 Club Revolution in Fort Lauderdale played host to an excellent hip hop show this past Wednesday night. It was The Knux, The Cool Kids and Q-Tip. It was a night full of amazing music. The venue was electric with the excitement and  anticipation of seeing a hip hop legend rise again.
I had been suffering from beat and rhymes withdrawal having gone months between seeing some good hip hop. Last time was back in July at the Rock The Bells  festival in Miami. You can read my review here http://skopemag.com/2008/08/03/rock-the-bells-hip-hop-festival-in-miami
That was a great show – I got to see several  hip hop  heroes that night like Red Man and Method Man, Raekwon and Ghostface Killah, Mos Def and Nas. The  festival turned out to be a tour de force for real hip hop music.
This last Wednesday was another display of force by some of hip hop's newest arrivals opening for one of hip hop's reigning legends, Q-Tip. I was about to get a fresh dose of well-needed beats and rhymes since suffering an extended hiatus from the stuff.
The Knux are a new addition to the hip hop scene and the timing couldn't be better. They are comprised of emcees Rah Almillio and Krispy Kream with DJ Cobra on beats. The duo strutted on stage in their collegiate style – tighter jeans than you would usually see hip hoppers wearing with close fitting black sweaters. Their style is a merge of indie rock and hip hop sensibilities and hints toward their musical inclinations which are not readily pigeon holed into one genre. Their beats are laced with guitar riffs, and they teeter between rock and roll and hip hop sounds. The lyrics are delivered in a rap cadence, versatile and agile, but they frequently belt out in singsong choruses like on their raucous "Bang! Bang!" which is a rock and roll anthem as much as it is a rap anthem. It was a set of 7 songs but their short performance left a lasting impression. They exhibited a strong showmanship and comfort on stage that belied their recent introduction to the spotlight.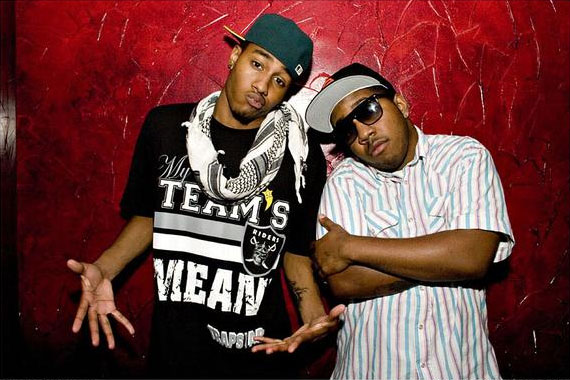 The Cool Kids came on next. I had the privilege of seeing them in Miami over a year ago opening for M.I.A. That show had made me a big fan of their music. They emulate late eighties style rap with their retro 808 break beats — think early LL Cool Jay. The duo consists of Mikey Rocks and Chuck Inglish. Since seeing them back in Miami, they released their first album, The Bake Sale, and have enjoyed growing popularity particularly amongst indie hip hop heads. The pair had fun  on stage  and  over the ear popping beats they bounced  around throwing their lyrical alley-oops from one to the other with a cool bravado that gives their name a definite appropriateness.
One  memorable moment of the evening  was when they invited a young fan up on stage named Alex to rap on "What It Is". They hoisted him up and handed him the mic. He was a stocky twelve year old with longish dirty blond hair and he was wearing a Cool Kids t-shirt. He took an immediate shine to the spotlight and rapped where he knew the words, when he faltered Chuck jumped in and coached him.
Watch the video of Alex rapping "What It Is"
[vimeo 2372307 nolink]
He ate up the attention, and even broke out some moves on stage including  a dance move with some hip action for which he gave a quick lesson at Chuck's request. Chuck and Mikey jumped in on both sides of him and did followed his lead to some crunk beats. These on stage antics evoked big smiles and laughs from the crowd.
The Cool Kids ended their set to excited applause and then the red velvet curtain closed across the stage as they prepped the stage for Q-Tip's much anticipated performance. By this time the club had filled up, as the fans of the rap legend funneled in from the streets.
When the curtain finally opened, after an hour wait, the stage was filled with  musicians.   Q-Tip swaggered on stage with mic in hand already rapping in his distinct voice. The set opened with a tribute to the legendary beat maker J-Dilla who passed away last year  – J Dilla had worked with Q-Tip and The Tribe Called Quest as well as many other big names in hip hop. His untimely death from Lupus has had a major impact on hip hop music and those who collaborated with him in the past miss his bright spirit and prodigious talents.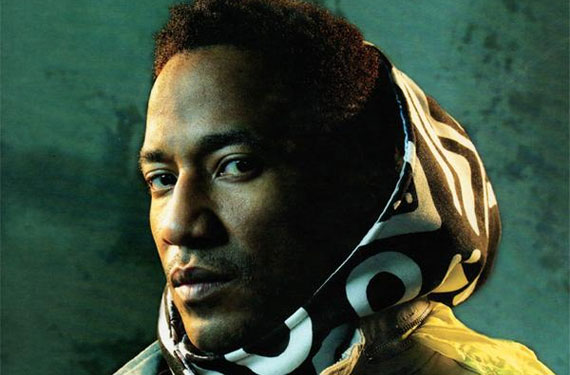 Q-Tip has one of the most instantly recognizable voices in hip hop  – the pinched and nasal tonality that is his signature. It is a voice that rapped over four of the  most influential hip hop albums ever and made him a house hold name. After working with Tribe during the 90s golden age of hip hop Q-Tip tried his hand at a couple solo endeavors, his first album Amplified made gold with hits like "Vibrant Thing". Unfortunately his follow up Kamaal the Abstract was never released per Arista's assessment that it lacked commercial appeal. After that disappointment Q-Tip took an extended  haitus. Many thought he had packed up for good. Then this month, after  a six year break,  he released The Renaissance and now embarks on his much anticipated solo tour.
This evening found him energized and exuberant on stage. He rapped old favorites from his Tribe days like "Electric Relaxation" and "Bonita Applebum" and of course the crowd-pleasing rap anthem "Scenario". This was all done with the help of his live band, which lent a lush and layered sound to these old classics. The band comprised of a guitar, bass, keys and turntables with DJ Scratch on the wheels of steel. In the middle of the set Q-Tip introduced his band and each member played their solo with ample appreciation from the ecstatic crowd.
Celebrity gawking was also on the agenda that night when, out of all people, Sean "P. Diddy" Combs made an appearance in the VIP section of the club with his very attractive counterpart at his side. That got a lot of people turning and pointing him out to their friends. But not even the sight of a hip hop industry heavyweight could take the focus away from the legend on stage.
Q-Tip dropped in plenty of new songs off his  latest release and the live instrumental was central to the sound on stage as it is on the studio recording. He has made a conscious step towards evolving musically  by mixing elements of blues, rock and jazz in its live form. He raps over the instrumentation and he also sings the hooks. He showed he had the vocal chops to belt out soulful harmonies over the mic and displayed some dance skills as he cut  up the stage to the varied beats. This was Q-Tip as a true showman, he displayed an emphatic and engaging stage presence that got the crowd moving and singing along. He jumped into a powerful and sexy rendition of "Vibrant Thing" and the live band gave that club banger new life. Q-Tip finished the set with one of the all time best hits from Tribe "Award Tour" — my friend David Garcia called that one. The evening had many high notes and Q-Tip, intuitively understanding his fans, knew what would keep them buzzing well after his departure.
Words: Shaun Flagg
Photo credits:
Cool Kids – Clayton Hauck
Q-Tip – Filter Magazine