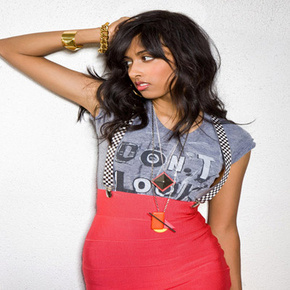 Hear Music's latest signing, ANJULIE released "The Boom EP" a 3-song digital only EP, Tuesday Nov. 11th, 2008.
Often compared to Nelly Furtado, Corinne Bailey Rae and Lily Allen, her sound is a mixture of sweet sophisticated pop with a slinky, dark Nancy Sinatra-esque 60's vibe. MTV's The Hills has also been showing the love for Anjulie and has programmed several songs on the series.
She has put out a digital EP titled "The Boom EP" and will be releasing a full length physical album in spring 2009 on Hear Music.
"Love Songs" video:
"Boom" MP3:
Photo By: Sheryl Nields