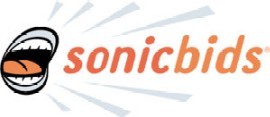 This month's SonicBids Artists to Watch is a very eclectic mix. I was hard pressed to organize the artists into some kind of categories. Half are from outside of the US. They are a mix of rock, acoustic, and the unusual.
Rock: Firey rock diva Basia Lyjak is dropping jaws all through her native Canada. Her driving rock/punk vocals have made her a phenomenon in indie circles as she lays down one strong woman lyric after another. Though Basia looks like a model, there is nothing soft or snooty about this rock chic. She's gutsy and powerful, fronting a dynamite rock trio of Ron Bechard (guitar), Dave Carreiro (bass), and Glenn Nash (drums). Basia Lyjak has released only EP in the last six years. Her self-titled EP came out in 2002, and Writings on the Wall aired in 2207. She is working on a new EP that will be out early in 2009. Keep an eye and ear on this lady. She's going to shake up the rock industry!
Though rocker Mike Gibbons has lived all over the world, he found a home among fellow   singer/songwriters in the San Francisco Bay area. Here he found family, something that was missing in his creative life. Extremely talents, Gibbons was an anomaly among his own kin, being the the only musician in his extended family. Even his brothers are about as far away from creative musical thoughts as could be–they're lawyers. But Gibbons was fascinated by songs and began to write, taking about classic rock tunes and reworking them. He found the guitar when he was in college and began to write origin melodies to go with his lyrics that he'd been working on for years. The college coffeehouse circuit was his initial performance training ground. Then, an extended trip to India and southeast Asia honed his performing chops. In 2005 he released Jetlag Chronicles, and then Loose Ends came out this past fall. Gibbons has an earnest, rock vocal delivery that is ideal vehicle for his intelligent lyrics.
Acoustic: The distinctive guitar work of the six-piece acoustic pop band   Meet the Day from Massachusetts sets this band apart from many new indie bands. Matt Nolan's 12-string and Joseph Carter's and Ken Polk's acoustic guitars not only hold up the original lyrics sung by Carter but add the leavening for the dynamic mix of this band. Their "5 Years Coming," however, bears the touch of Polk's skilled noddling on electric guitar that elevated this band from just another folkie rock group to one of huge potentional. That cut was selected to be the theme song for the "JT The Brick Show," a Fox Sports broadcast in California. Meet the Day's debut CD, It's About Time, released this past February, is only a taste of where this band is headed.
Another acoustic guitarist, Australian Tom Bolton has been writing songs and entrancing audiences for over thirty years. He combines skill with his instrument with a rich voice to showcase his original tunes, which deal with love, spirit, isolation, connection, and a quirky love of biscuits! Yes, Bolton also has a grand sense of humor. He has three recordings out. Acoustic Caravan came out in 2003, a 4-song EP Close to the River was released last year along with the full-length When I Cross the River. Bolton will be making a tour of the Europe and North America in 2009.
The Unusual: Neech, a blues-tinged soul singer from the UK, is a refreshing voice on the music scene. Mixing roots blues, old-school soul, and contemporary electronica, Neech is writing a   totally new genre in modern vocal music. Backed by a four-piece band of guitar, bass, drums, and keys/electronics/noice, this new singer/songwriter is laying new tracks through songs of the heart, relationships, and individuality. Sometimes edging on the bizarre, the instrumental accompaniment never intrudes on Neech as she croons, moans, and wails. Her "Label Me" is shored up with a Keb Mo slide guitar feel mixed with a thumping beat that allows Neech's pure voice to soar over this roots swampy base, resulting in something rich, innovative, and very modern. Neech has one about out, Thinkin' Bout You, which came out last year.
Hailing from Indianapolis, Indiana, Sleeper Cell is a foursome of white Midwestern rappers. Keen, Abztrakt, Soul Sauce, and Seyce share the stage, producing rhymes that are clearly enunciated, though colored by a slight Indiana twang, so that fans can hear every word. The tracks on their full-length debut album, The Time Is Now, are paced slightly slower than other hip-hop acts I've heard but that enhances the ability of their lyrics to be understood, which seems to be something these guys really want to happen. Within each song, the microphone duties flawlessly move from rapper to rapper, often with two or three rapping in sync. It will be interesting to see how Sleeper Cell develops as they mature in their craft. They are currently working on a new album.
The last group in this section is the Amael Piano Trio from Ljubljana, Slovenia. I was reluctant to put them in this Unusual section, but did so only because there really wasn't a category for them. The Amael Piano Trio is an outstanding classical group founded in 1999. Tatjana Ognjanovic is one of Slovenia's leading pianists, Volodja Balzalorsky is an internationally acclaimed concert violinist, and Damir Hamidulin is a virtuoso cellist trained in the world renowned Russian cello school. These three remarkable musicians came together almost a decade ago to join their expertise into a chamber trio to present well-beloved classical pieces and new contemporary works to a wide audience. They have performed throughout Europe and the US, and become one of the most sought after chamber groups in their homeland. Individually, they have released several recordings, and as the Amael Piano Trio they produced two Live CDs last year. Their music is technically skilled but with a heart and passion that only true virtuosos can produce. It is my immense pleasure to introduce this fine chamber trio to Skope readers.
My Fave: I just couldn't resist Shreveport, Louisiana's Dirtfoot. Partly, I was intrigued by the name because where I live in the Northern Plains, we have Wookiefoot and Gypsyfoot so I'm used to foot in a band's name. And, well, Dirtfoot made me think of a hot summer day on a river anywhere. But Dirtfoot, like its prairie counterparts, is a spectacle, a movable party with instruments. The six-piece band calls their eclectic blend of acoustic juiciness Gypsy Punk Country Grumble Boogie. The band consists of banjo, upright bass, acoustic guitar, sax, drums, and various unusual percussion implements (including pots and pans, lids, bells, and beancan shakers). The band has its roots eight years ago when Matthew Hazelton (guitar/vocals) met J Bratlie (banjo/vocals) during the aftermath of a tornado. They quickly acquired the rest of this talented gang and began touring all around the South. They released their debut album Sneak Peak in the summer of 2006 and Entertain Me the following December. Their latest, Bone Sessions, dropped last month. I love what I heard so much, I'm going to try to get these guys to come up north sometimes this summer. Dynamite! Outrageous! Super talented musicians who are loving what they're doing! You gotta love that–and them.
Words by Janie Franz – janie_58201@yahoo.com