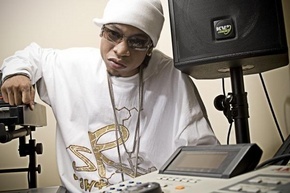 It was a regular Monday night at the Skope headquarters when the phone rang. On the other line was a representative ready to plug in Mikey Frieds with a call with hip hop super producer Shawty Redd from Atlanta.
[youtube YP-EqaOtloc nolink]
For those that need a refresher, Shawty Redd is a true upcoming mogul in the music business. Shawty Redd is a producer who you may have heard his beats backing up Snoop Doog, Young Jeezy, Pastor Troy, Eightball & MJG, and many others. Shawty was responsible for Snoop's smash "Sensual Seduction." He is also an artist with an album due in 2009 tentatively titled, Jekyll & Hyde. On top of that he is also an A&R executive at Universal. Listen to this man, he can get you a deal.
It was real cool for Shawty Redd to take some time to chat with Skope. He talks about everything from his alias, strippers, coming up with Jeezy, the holidays with his homies, and much more!
For More: www.shawtyredd.com