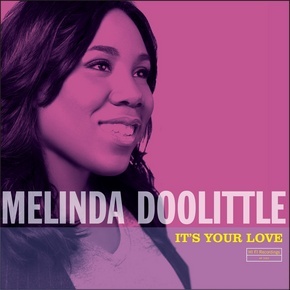 American Idol favorite Melinda Doolittle is back with the first single "It's Your Love" off of her debut solo album, Coming Back to You, which hits stores February 3, 2009!   Melinda is best known for being a finalist on the sixth season of American Idol.
"It's Your Love" Audio Streams Windows Media:
Poised to become this generation's ambassador of R&B and soul, Melinda Doolittle will release her hotly-anticipated debut solo album, Coming Back to You, on Hi Fi Recordings in January 2009.   Featuring production by Grammy-nominated producer Mike Mangini (Joss Stone, Run DMC, The Jonas Brothers), Melinda's debut solo album is an R&B tour de force that combines the fiery electricity of Tina Turner's early years with the slick production and lush instrumentation of today's pop-soul renaissance.