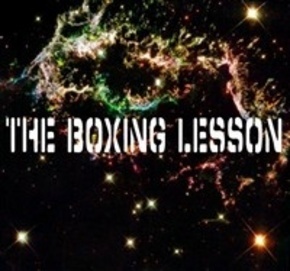 The Boxing Lesson have made a killer animation video for their song Dark Side of the Moog that was directed by Eric Power (Waking Life). This video is in HD on Vimeo.
The Boxing Lesson – "Dark Side of the Moog":
Directed by Eric Power, an animator on "Waking Life" and has produced music videos for The Lovely Sparrows, AM Syndicate and more.   Always on the cutting edge, using a wide variety of styles (stop motion, claymation, digital, mixed media, animation, more) and his projects are always full of creativity with intense characters designed by Eric himself.   Eric Power has certainly out done himself on this visually stunning animated video for The Boxing Lesson's Dark Side of the Moog.
TBL TOUR DATES:
The Boxing Lesson are doing some touring right now:
Nov 6 – Copper Rhino –   Modesto,CA
Nov 7 – The Cellar Door – Visalia, CA
Nov 8 – Partisan – Merced,CA
Nov 10 – Spaceland – Los Angeles,CA
Nov 11 – Plush – Tuscon,AZ w/Dead Confederate
Nov 13 – Percolator – El Paso,TX
Dec 12 – Emo's – Austin,TX
Dec 13 – The Mink – Houston,TX