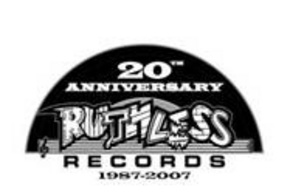 As many hip hop  enthusiasts know, Ruthless Records was the collaboration between music mogul Jerry Heller and Eazy E. Over twenty years ago the duo came together to put out hip hop music that raised the bar.   Tomica Wright  has taken over the reigns  and introducing newest signees, Stevie Stone & Street Runnaz Click.
Stevie Stone: Simmering deep in the middle of America is one of hip-hop's best kept secrets. Poised and ready to dish and deliver is the 25-year-old Columbia, Missouri native nearly scientifically and all naturally composed of lyrical versatility, broad range, and diverse music. Liken him to hip-hop's unprecedented bionic man, ready to leap through lyrics and bound through bass at any given moment. A hip-hop hero in the making, Stevie Stone is here to save the day. One spin around his aptly titled New Kid Comin' album and you'll understand why.
"Wait A Minute" single:
Street Runnaz Click: After creating a significant buzz performing in their hometown of Atlanta, it was only a matter of time before the Street Runnaz Click would blow from kiddies faves to opening act for several national artist, while securing a deal with Ruthless Records. The group members consist of producer/rapper The Trillest Beatz, Free Sinatra and J-Riva. The 19 year olds lyrics are positive and do not eschews foul and graphic language. Jig Wit It, an undeniably catchy song, is already being hailed as a club favorite and is poised to becoming a national hit.
"Get Low" single: