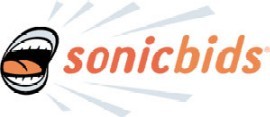 This month's SonicBids Artists to Watch are a motely crew (pun fully intended!). More than half are international performers and the rest are from the US. There are four performers who pump out variations of   rock that is strong on lyrics,   three acoustic acts, and a hip-hop artist. All are very lyric-driven, except for one.
Hip-Hop: Naydivz, out of Kansas City, brings a creative twist to this medium, mixing old school hip-hop with electronica, inventive samples, and contemporary rhymes to a Midwestern setting. MC Gunrok and MC Nadoo each add their best rhymes and distinctive styles to generate an energetic performance that is being touted as Ephedrik Hip Hop. Their music is being given air play in KC and has been licensed by Noteborn Music Publicity, creating a wider audience for Naydivz' music. The Demonstration, their first full-length CD, is due out at the end of this year.
Rock: Hailing from Boston, the birthplace of Skope, the four-piece band The Buckners offers up unexpected lyrics. Their "X Communication," for example, is a clever, tongue-in-cheek look at relationships among Gen Xers.   Though the band definitely is of this century, their tight three-part harmonies sometimes have echoes of the British invasion of the 60s. All of their work is well grounded in solid, pop rock   instrumentation with strong guitar work and a solid rhythm section. The Buckners currently have three albums out: Betty, The Orange EP, and See You in Court.
Delivering another brand of pop rock is the Swiss foursome, JESH. Toby Lucas, the band's lead singer and principle songwriter, is very comfortable performing and writing in English, producing songs that   not only examine relationships but delve into the psyche. "In Her Room" paints a portrait of an amateur Internet porn star, and "Neurotic Thoughts" is a creepy look at co-dependence. But even these deep songs are delivered with a bouncy beat and a very singable chorus. Look for JESH's new album Happy Now that came out this spring.
Candian-born pop artist David Homyk now calls New York City home. Unlike the first two pop rock artists, he isn't backed by a band–He is the band. Homyk plays guitsr, bass, piano, and is extremely skilled at arranging. He has been writing songs since he was in elementary school but found structure at the University of Virginia where he found his niche not only as a songwriter but as a record producer. His arrangements and drum tracks became a signature of Beyonce songs and other pop artists including Cherish, Solange, Cheri Dennis, and Sunshine Anderson. His original material is radio-friendly and very accessible to fans. This album, True Story, is available on iTunes, FM/Satellite/Internet Radio, and Amazon.
The Acoustic Acts: Another Aussie rocker is Kym Campbell who brings an upbeat style of what she calls acoustic surfer rock. It really is a blend of folk, rock, reggae, and island music. Campbell's music is infectious. Though I tend to shy away from what I call "little girl" voices, the quality in the lightness of Campbell's pipes is complex and I just can't help but feel the real joy in her music. She has great support from Felipe Sidoti on bass and guitar and Shahn on percussion, uke, and bass. Campbell holds her own on guitar, uke, and harmonica, as well. Check out this fun music in Campbell's debut CD, So Alive, released in August. It is getting airpay all over Australia and here in the US.
In the wake of numerous Canadian folk artists, Colette Cheverie from Prince Edward Island, is a bright star in the acoustic genre, making a name for herself as an accomplished interpreter of traditional ballads. Cheverie's crystal-clear voice, a definite prerequisite for music from the British Isles, earned her a place as the leading vocalist in the Canadian folk group, The Celtic Ladies, in 2005. This year, she launched her solo career into the next level with exposure on CBC Radio Her debut album, Hours Before Dawn, which came out this summer, marks her as a gifted talent. Her voice has qualities similar to Loreena McKinnett but is distinctly Colette Cheverie.
The last acoustic act is Michio, a flamenco fusion guitarist, from Germany. His work blends Spanish guitar, Mediterranean styles, and Far Eastern influences. His work is refreshing because of this combination of ethnicities. He is the only non-Latin guitarist ever to be invited to   the Festival de Flamenco in Jerez de la Frontera in the Andalusian region of Spain. His third CD, Asi Nada Mas, was released this year. Along with performing, Michio is also a composer, recently writing the score for the ballet adaptation of   two Garca Lorca works
Fave: I was extremely conflicted, trying to make a choice of my favorite in this month's picks. Most of you probably thought I'd pick the outlier, Michio, because you know how much I love Latin-based music. Others, of you probably thought I'd pick Colette Cheverie–afterall, I'm a traditional folkie at heart. But it really was the versatile Amanda Baker who has a voice that you'd expect to have come from Motown or even New York City. But Baker comes from Down Under. Born in New Zealand, Baker found her musical legs in Australia. Her rich, versatile voice easily moves from rock to soul to old-style R&B to blues, delivering a soft croon or a powerful, gutsy belt. There's a bit of Gracie Slick and Joss Stone in her work.   She writes in a number of genres, fitting the lyrics to what melody, musical style, and instrumentation is best, but always lets the words   and her voice come to the front even though she's got a kick-butt, six-piece back up band. It's a brilliant decision because it is the strength of her lyrics (which deal with violence, drug addiction, self identity, relationships, etc.) and her vocal delivery that creates the ambiance of her performances. Amanda Baker released her debut CD Supersitious Woman in 2006 and then released the single, "The Queen," a year later to rave reviews. This year, she will have two EP releases. They are worth the effort to find them.
Words by Janie Franz – janie_58201@yahoo.com