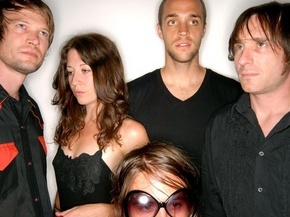 Lowry and Engine Room Recordings are excited to announce the release of the music video for the track "Face Behind Your Hands" from their forthcoming album Love Is Dead.  
Directed by Tyler Ribble and shot on the streets of New York City, the video traces a day in the life of a couple, who are lead to believe are happy and in love.   But not all is as it seems.   "We wanted to somehow show two people going through time and then as they begin to drift away from each other, perhaps they get a chance to correct their wrongs," explains Alex Lowry.
"Face Behind Your Hands" is a song about the failure of a relationship and how a child interrupted the connection between two lovers.   There is a truth, painfully exposed in this song, as it recounts a especially real time in the singer's life.   "Perhaps the biggest idea we wanted to show in this video is the pattern that people get stuck in and how two people try to reverse it."
The song encapsulates two of Lowry's main songwriting tenants – playing around with the concept of time and remaining in the moment.
"This song is the basis for the title of the record," explains Lowry.   "It is the underlying musical work that ties the rest of the story together."
"Face Behind Your Hands" Video:
"Face Behind Your Hands" Download: