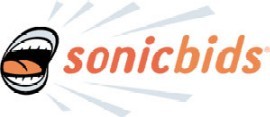 Skope Live! & Sonicbids.com have announced a partnership to help make the booking of Skope Live! events easier for bands & musicians.
For all present & future shows, bands will be able to submit their EPK's (Electronic Press Kits) for consideration to play the shows.
Skope Live! Holiday Bash – Bill's Bar Boston:
Skope's CEO, Michael Friedman said, "We are fortunate to be working with Sonicbids. When you deal with Sonicbids you know that bands that submit their EPK are professional, serious, and love to play music. It's a perfect situation for everyone."
Sonicbids is the website that helps bands get gigs, and promoters book the right bands. Their community is the largest on the Web, and includes bands, singers, and songwriters, and more from all over the world, and music buyers of all kinds, including promoters, licensors, festival programmers, colleges, and much more.