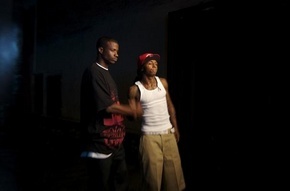 If you've never been to Watts, CA in the heart of Los Angeles, WBR recording artist Jay Rock would like to take you there.  
Watts has a very strong history in LA and has been home to the likes of Charles Mingus and The Watts Prophets, who made what is arguably Hip-Hop and Rap's very first album "Rappin' Black in a White World" made in 1971 before any traces of the South Bronx influence in hip hop or Kool Herc's Jamaican-stlyee soundsystem (sorry NY hip-hop purists).
Born and raised in the Nickerson Garden projects in Watts, Jay Rock tells his story on the first single "All My Life" feat. Lil' Wayne from his debut LP Follow Me Home. It's a little something different.
JAY ROCK FEAT. LIL' WAYNE "ALL MY LIFE":