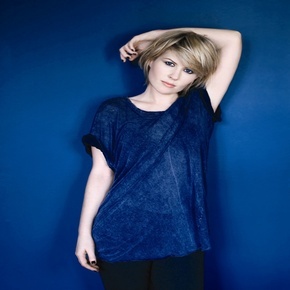 UK songstress Dido will release her highly anticipated third album, Safe Trip Home, on November 18.   The first single "Don't Believe In Love" is currently available for download and was recently featured on TV's 90210.
"Don't Believe In Love" Stream (MP3):
SKOPE IT HERE!
 
The journey is underway for Dido's forthcoming album, Safe Trip Home, which will be released by Arista Records on the newly announced date of November 18, 2008.
Leading up to the release of her third album, film directors from around the world have been invited to make a series of short films to spotlight each of the album's 11 songs. Filmed at locations though out the globe (Mumbai, Rio, Bangkok and more), each film will examine a day in life of people in different countries. Trailers for the first four films can be viewed online at: http://www.youtube.com/SafeTripHome.
In the coming weeks, Dido will host upcoming listening parties outside of London and Los Angeles, where Safe Trip Home will be played its entirety. Afterwards, she will meet fans.