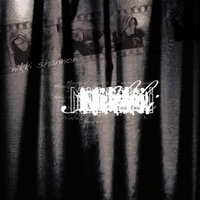 Chocolate and wine. Two of the favorite female vices. So it's fitting that Nikki Shannon would choose to open her album, Too Few, with a song that boasts that name.
Nikki Shannon fits into that female singer/songwriter girl rock genre, but she adds a little bit of extra flair to set herself apart from similar artists. It's usually something simple, like the subtle electronic hints that are layered in some of the songs, such as "She Is Me," but it's an interesting addition.
While she does attempt to set herself apart from other girl rockers, the influences sneak into her songs. For instance, "Find it Hard to Question" feels like a Sheryl Crow song, particularly the chorus, and Shannon's voice even sounds like Crow's throughout the track, with that laid-back feel and the smooth, simple vocals without embellishments. It almost sounds like it could fit on Crow's self-titled album, sounding somewhere between "Everyday Is a Winding Road" and "A Change Would Do You Good."
The songs on the album all sound like they belong together, making Too Few feel like a collection. Shannon's songwriting strength appears to be in writing choruses, one of my favorites being in "Chocolate & Wine." "Inner Circle" stands out, an acoustic guitar-heavy ballad that speaks to my own inner strength. "You can fire shots at me; I'll knock them down one by one," she sings, an inspiration to those who have been pushed over but had the strength to get up.
The drawback on the album, at times, is Shannon's voice. It's kind of plain, which works for her song style. It is refreshing to hear someone with a clean tone who doesn't feel the need to insert complicated, overly showy vocal gymnastics into every song, but at times I question her vocal style. Particularly on "She Is Me," in parts she sounds like she has a slight cold. It doesn't take away from the song but just strikes me as odd.
All in all, Too Few is pretty good and proves that girls with guitars aren't going anywhere.
Words By: Valerie Williams
[Rating: 3/5]