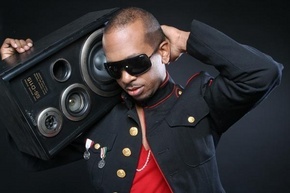 Marcus "Bellringer" Bell is causing quite a buzz these days. Skope is very excited to show our readers what this man is all about with his hit sing, "Lingerie." We have both an MP3 & video here!
Imagine Quincy Jones in his prime, Teddy Riley when he stamped the New Jack Swing sound, the musicality of Jam and Lewis, P. Diddy's Hip-hop R&B energy, the Neptunes' and Timbalands unpredictability, and mix it all in with Prince's prolific reputation, Babyface's songwriting ability, and the international appeal of Akon, Justin Timberlake, and Ne-Yo, and you can begin to understand Marcus "Bellringer" Bell.
Born in Hampton Roads, Virginia, the breeding ground of some of the world's hottest artists and producers, Bellringer started his musical journey sitting on phonebooks at a piano playing classical music when he was four years old. He fearlessly picked up any instrument he could get his hands on and any style of music he could get his ears on, learning to play over ten instruments from bass to saxophone by the time he was fifteen. Bell has been pushing boundaries since his early teens, running his own independent record company, releasing albums and playing in nightclubs.
Today Bellringer is an all-around entertainer who can sing, tap dance, rap and act. His stage performance is reminiscent of great entertainers like Michael Jackson, James Brown and Sammy Davis Jr. but with a new hip-hop edge.
"Lingerie" MP3:
Lingerie Video:
[youtube Q4lENIpU7yU nolink]