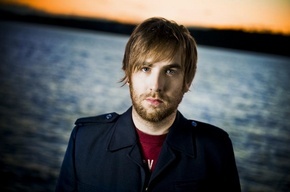 'Chimney's Afire' is the cry whalers of yesteryear made when they harpooned a whale and a plume of blood and water spurted out of its blowhole into the air.
"It's a horrifying, brutal image, but the actual language is evocative and quite amazing," says Australian singer-songwriter, Josh Pyke of the title of his new album, the follow-up to his ARIA Award winning debut 'Memories & Dust'.
While Pyke's interest primarily lies in the language of the time rather than the act of whaling itself, references of a nautical nature flow through the album.
"I've always been interested in maritime history… my ancestors were all whalers and Navy men, so I feel some kind of pull for that kind of life and history," he says.
Maritime themed books about Magellan, Moby Dick and Joshua Slocum's solo voyage around the world contributed to the imagery in the songs as well as childhood reminiscences and stories.
As a sneak peak to this wonderful release, please check out the video to the first single, The Lighthouse Song:
[youtube GquroFVb_48 nolink]
The Lighthouse Song is available now via iTunes and also streaming here: