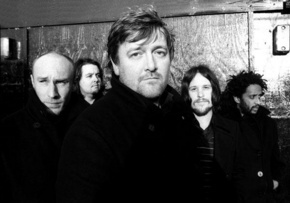 This year's Mercury Prize winning band Elbow released a live EP, Live In London, exclusively on iTunes.
Live In London was recorded live at the Apple Store in London May 2008   and includes the following tracks: "Switching Off," "Fugitive Motel," "Grounds For Divorce," "Mirrorball," "Some Riot," "Newborn," "One Day Like This," "Scattered Black and Whites," and a fan interview.
Earlier this year Elbow released the critically acclaimed set, The Seldom Seen Kid, on Fiction/Geffen Records.   The album shot back into the top 10 in the UK after claiming the Nationwide Mercury Prize in September seeing sales increase by 600% and online sales increase by 1000%.   The band is currently touring the UK on a sold out tour and recently added a date to play Wembley Arena in March. Look for Elbow to tour the U.S. in 2009!
Check out their video for the new single "Bones of You":