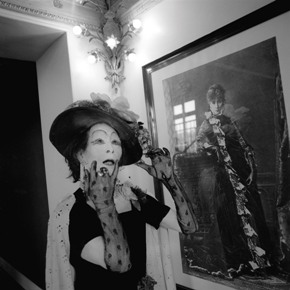 Antony and the Johnsons released the "Another World" EP October 7th on Secretly Canadian (and on October 6th on Rough Trade Records in the UK).
This will be their first release since the Mercury Prize winning album "I am a Bird Now" which became a critical and commercial sensation in 2005 and landed on Best of 2005 lists internationally.
The EP's cover is a startling portrait of butoh co-founder and Japanese dance legend Kazuo Ohno taken by Pierre-Olivier Deschamps in 1984 at Paris Theatre du Chatelet. Ohno is known for his playful and grotesque imagery and butoh's white body makeup.
Skope finally has the video streams for the track "Another World" here to share with you.
"Another World" – Windows Media   High:
10/14 Los Angeles, CA @ Walt Disney Concert Hall
10/16 New York, NY @ Apollo Theatre
10/30 London, ENG @ The Barbican
10/31 London, ENG @ The Barbican