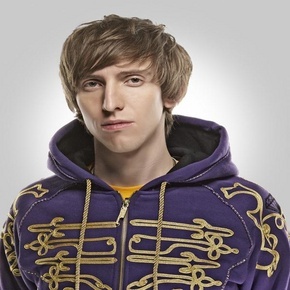 Producer and singer/songwriter Colin Munroe is the first feature artist signed to Marked Music Inc. His debut album, Don't Think Less of Me, will be released in Q1 2009 via a partnership with Universal Motown.
Colin Munroe caught some buzz earlier this year with his unofficial remix of Kanye's "Flashing Lights". The track became something of an internet sensation and landed him a deal over @ Universal Motown. Colin's sorta odd in the sense that he writes and produces all of his own music — including playing EVERY instrument. He's also hard to pin down, equally comfortable producing hip hop as he is his own brand of alt-pop.
Earlier this week, we leaked "Will I Stay", another buzz track off Colin's forthcoming LP, Don't Think Less of Me.   A "Will I Stay" remix, featuring Wale & Dallas Austin, will street in a few weeks as well.
Cover "Sunday Bloody Sunday":
Colin Munroe – "Will I Stay":
Video:
Audio: