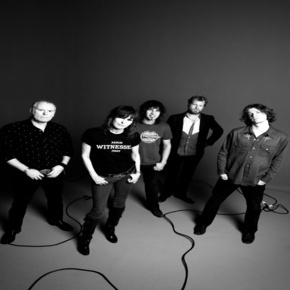 The Pretenders are announcing the "Break Up The Concrete" Challenge Contest with Apple Quicktime. The Pretenders will be releasing their ninth studio album, "Break Up The Concrete" on October 7 and are offering fans a chance to put their remix on the album.
Through GarageBand fans will be able to remix a track on the album and submit it to the band. A winner will be selected and that remix will be stripped on the iTunes version of the album.
All you need to do is download the GarageBand project which provides the entire song in mult-track format. (GarageBand is included free on every new Mac). Once downloaded you can easily use loops and instruments built into GarageBand to remix the song.
Once complete you can export your remix as an MP3 file and upload using the form on the following page:
For more information on GarageBand and tutorials to help get you started head to…. www.apple.com/garageband   – Requires GarageBand 3 or greater. Mac OS X Tiger 10.4 or higher. 512 megabytes of RAM. (1 Gig recommended)