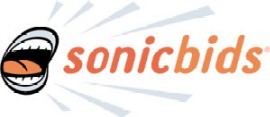 This month's SonicBids Artists to Watch are split between rock groups and hip-hop artists, with one outlier–a singer/songwriter. Most of these artists are from the US with only two from overseas–and their genre choices just might surprise you.
Singer/songwriter: Let's start with the odd man here, New York state singer/songwriter Christopher Bell. This alt-country folkie has two recordings out. One is a 2006 EP and a full-length CD, I'll Be Home, that came out last year on Silent Home Records. Bell has been touring all over the US and even launched an adventure tour this past August. Called the Canoe Tour, Bell took a month to canoe down the Hudson River and the Erie Canal, stopping along the way to play clubs.
Hip-Hop Influenced Artists: Seemingly a world away, urban hip-hop artist Azzie (Scott Whitfield) also hails from New York. This young talent is proving to be a powerful force that is taking urban music by storm. Known for his clever freestyling and his solid lyrics that deal with the positives of life, Azzie has been asked to write material for a number of aspiring artists. His "Traveling Man" puts a hip-hop twist on Latin rhythms that really works.
 
Fuzz and Mac, from North Carolina, are a unique pair. Fuzz Jaxx, originally from Augusta, GA, is a gifted hip-hop artist who is rooted in soul, funk, and 80s rock. His partner, McClain Sullivan, is from the other side of the country, and is grounded in Seattle alt-rock, jazz, and even some trip hop. Her unusual vocal stylings range from sultry jazz to quirky punkish rock–and everything in between.   The pair first met in 2001 and were part of a jazz infused hip-hop group called ORGANIX. They went their separate ways in 2005, returning occasionally to record together on projects. Then in 2007, they realized that what they could produce together as a duo was unique and they recorded an EP called Together Again. They have certainly discovered each other's musical strengths and have crafted an unusual blend of two very different genres.
 
Bending genres even further, RAW (Righteous African Warrior), aka Marco Mota Da Veiga, presents a reggae-embued hip-hop sound that comes from Oslo, Norway of all places. RAW, who was born in the Cape Verde Islands in West Africa, brings lyrics that are strong and effectively merge a message of love and one of social and spiritual revolution. His music departs from the party atmosphere of a lot of urban rap and offers a depth of lyric that is meant to be listened to.   RAW is most definitely the new voice of reggae.
Rock Bands: The next group of SonicBids artists embrace rock in very different ways. The Vital Might, from Cambridge, MA, mixes pop vocals with bits of metal, progressive rock, and funk. Guitarist and songwriter, Andy Milk, pulls ideas from a quirky place that result in a strange mix of reality and the Twilight Zone. The band's "Phantom Spaceman" and "Bird of Black Fire" lays out strange content in a freshly different way just like Primus did with their off-beat "Pork Soda." That unique The Vital Might sound comes from Milk's inventive guitar, Rick Gauthier's structured bass, and Evan Kraker's non-standard beats. "Don't Mind Me," from their debut album, Obsidian, in 2006 was featured on The Young and the Restless last fall. Their latest CD, Red Planet, comes out this month. Look for it.
 
Contributing their own rock interpretation, the Sonic Cheetahs of Death, offers danceable rock with punkish overtones. This five-piece from DC released their first album, The Dearly Departed, last November. Andy Swick's vocals are hard driving, keeping the rock train on track. But his emotional delivery on "Unrequited Pt.2" is outstanding. The instrumentation relies on strong acoustic guitars with enhancements of keys and slide guitar and some very talented bass and drumwork.
 
From the otherside of the world, Adelaide, South Australia, comes Swayback, a four-piece group, pumping out what they call slide-driven swagger rock. To me, it's blues-influenced roadhouse rock with some Beatlesque vocal harmonies. These guys are a phenomenon. They were quickly signed in 2006 by Half A Cow Records, which also produced The BellRays, 67 Special, and Eric Burdon & The Animals. The label got behind Swayback's independent recording, The Quest for Rock & Roll, and ran with it, trotting the band out all across Australia. I can't wait for them to come to the US!
My Fave: As many of you know me, you can guess who would be my fave this time around: the jamband. It's a great new band from Boston called Mondo Gecko. This band boasts five members from the Berkee College of Music who combine that technical skill with a distinct sense of humor that Phish would have been envious of in their early days. Their website explains the band's sound as: "Imagine if James Brown, Jimi Hendrix, and Johnny Cash all joined Phish, and they were all abducted by Rastafarian space aliens on Halloween night while at a Rave hosted by the Ghostbusters." Those varied influences are definitely there, especially Phish, but there is also a lot of jazz mixed in and plenty guitar and keys effects. The jams are structured but allow for a lot of freedom. These guys are skilled enough not to get lost in the ethereal when they improvise. Their song "Relics" is an amusing look back at history, while their "Traveling Song" could be a twenty-first century Lord of the Rings anthem, starting out folkish and then moving into rock and jazz realms. Mondo Gecko produces a dynamic, fun live show. These guys need to make a swath through the heartland and hit the summer jam festivals. There are fans out there waiting for them.
Well, that's it for this month. Give these artists a listen, whatever your genre preferences. They are all top-notch!
Words by Janie Franz – janie_58201@yahoo.com