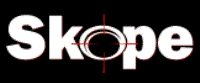 LEO has the right idea with the hypnotic piano and soft acoustic guitars. Their sound is woeful and personal, bringing immediate emotion into the mix with the singer wailing "Let me go" throughout the entire first track.
LEO's style is very much adult alternative and catering to the crowd that would listen to Primitive Radio Gods, Elliot Smith, and Stereophonics. There is even maybe a bit of the softer side of Nick Cave weaving in and out of the lyrics and meditative, introspective rhythms.
Although there are no names attached to the tracks, the three song LEO EP is intense, and has the most beautiful, straightforward sound. This album is built on careful heartbreak that will pull at any listener. Definitely one of the best singer songwiter/ alternative artists to break through the mess of indie homogeny in the past years.
Words By: Whidden Flores
[Rating: 4/5]