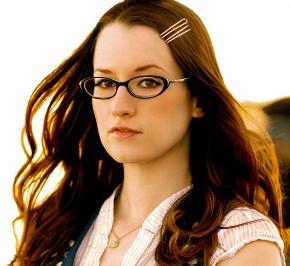 On October 14, indie pop songstress Ingrid Michaelson will release Be OK, a benefit project, on her own Cabin 24 Records.  
Anchored by the hopeful title track, the fan-friendly album will feature a mix of previously unreleased songs, covers, and live recordings that have become staples in Michaelson's set list over the past year.   A portion of the proceeds will go to Stand Up To Cancer (SU2C), a groundbreaking initiative aimed at raising funds to accelerate cancer research and end cancer's reign as a leading cause of death.
"Being one of millions with a close connection to cancer, I know I need to do my part," said Michaelson.
"Be OK" Audio:
"Be OK" Video:
Be OK Tour With DAVID FORD
10/29/2008           College of Staten Island                                           Staten Island, New York
10/30/2008           Paradise Rock Club                                                       Boston, Massachusetts
11/1/2008               Iron Horse Music Hall                                                 Northampton, Massachusetts
11/4/2008               House of Blues                                                                     Anaheim, California
11/5/2008               House of Blues                                                                     San Diego, California
11/6/2008               El Rey                                                                                                 Los Angeles, California
11/7/2008               Great American Music Hall                                 San Francisco, California
11/8/2008               Harlow's                                                                                           Sacramento, California
11/10/2008           Neumos                                                                                           Seattle, Washington
11/11/2008           Wonder Ballroom                                                               Portland, Oregon
11/13/2008           Belly Up                                                                                             Aspen, Colorado
11/14/2008           Gothic Theatre                                                                       Denver, Colorado
11/16/2008           Slowdown                                                                                       Omaha, Nebraska
11/17/2008           Pantages Theatre                                                             Minneapolis, Minnesota
11/18/2008           Barrymore Theatre                                                         Madison, Wisconsin
11/19/2008           Park West                                                                                     Chicago, Illinois
11/20/2008           The Ark                                                                                             Ann Arbor, Michigan
11/21/2008           Madison Theatre                                                                 Covington, Kentucky
11/23/2008           Theatre of Living Arts                                                 Philadephia, Pennsylvania
11/24/2008           Club Café                                                                                       Pittsburgh, Pennsylvania
11/25/2008           The Birchmere                                                                       Alexandria, Virginia