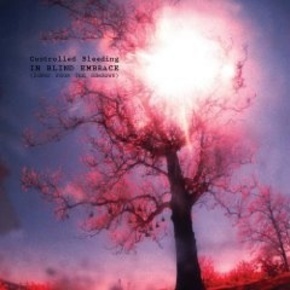 CONTROLLED BLEEDING, one of the earliest American acts to pioneer industrial music, continues its 30 year anniversary celebration with a free download of "Red Hands Waiting," one of the bonus tracks on IN BLIND EMBRACE (SONGS FROM THE SHADOWS), due out on MVD Audio October 28, 2008.
IN BLIND EMBRACE (SONGS FROM THE SHADOWS) is an expanded and re-sequenced reissue of this classic Controlled Bleeding title. One of the mainstays of the US industrial/experimental scene, Controlled Bleeding's main instigators originally released this music under the name IN BLIND EMBRACE in 1996.
"Red Hands Waiting" is a brooding, atmospheric track that's a hard to come by favorite among fans:
Taking a slightly darker, more ambient sound and mixing it with their trademark weirdness, this one became a favorite among Controlled Bleeding/industrial/experimental fans. This reissue features the original album with new cover art and a new order, as well as being remixed. Of interest, in addition to the bonus track "Red Hands Waiting," the cut "Mother" features Christian Death founder Rozz Williams.
Controlled Bleeding 'In Blind Embrace' Purchase: