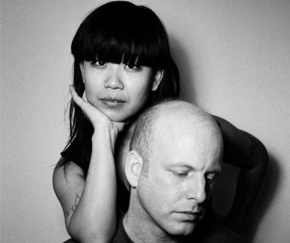 Riding high on their overseas success touring with Cut Copy in Australia and a slew of European festivals, The Juan MacLean are touring through September.
The previous tour was in celebration of "Happy House", the massive international club hit being spun ubiquitously from Ibiza to Santo's Party House in NYC, but this tour will be bringing "The Simple Life", the second track to be introduced on September 15th (UK) /16th (US) from the forthcoming album "The Future Will Come".
"Find A Way" MP3:
The Juan MacLean's new album, The Future Will Come, is due out in early 2009.  
09/17: Scottsdale, AZ @ Martini Ranch
09/18:   Tucson, AZ @ Club Congress
09/19:   Albuquerque, NM @ Launchpad
09/20:   Ciudad, Juarez @The Hard Pop
09/22:   Austin, TX @ The Mohawk
09/23:   Dallas, TX @ Palladium Loft
09/24:   New Orleans, LA @ One Eyed Jacks
09/25:   Atlanta, GA @ Masquerade, with Ratatat
09/26:   Chapel Hill, NC @ Local 506
09/27:   Greensboro, NC @ Guilford College
09/28:   Baltimore, MD @ Ottobar
09/29:   Washington, DC @ Black Cat
09/30:   Philadelphia, PA @ Johnny Brendas
10/18:   New York, NY @ Bowery Ballroom, with Chairlift
10/31:   Los Angeles, CA @ Lot 613