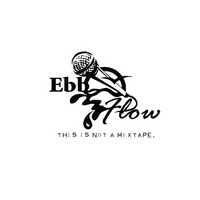 In an industry where good music is becoming more and more illusionary, E.B.B. & F.L.O.W stay poignant delivering a medley of tracks and lyrics.   PyInfamous, the emcee of the duo, often sound like a cross between Common and the Game.   Each crisp lyric is delivered with heart felt emphasis. Messages and stories come off with out a hitch. The flow is a true testament to the under rated Northern part of the East Coast, the realms above New York City, birth place of Hip-Hop.   Collaborating on multiple projects the duo is proving why people should pay real attention to the Massachusetts area.
E.B.B the producer portion of the duo, puts real thought into tracks that jump out of the speakers in most cases. Utilizing smooth drum beats, jazz reminiscent horns and old school samples the producer is definitely on the come up. Songs like "Use to Be" jump right out surprising listeners with a big sample used to perfection.   The song "Good Times" could be called an instant classic, and definitely stands out as one of the best so far from the duo.
The talented duo does still have some work to do before they shatter the glass ceiling that keeps underground from mainstream. Standing on the border line can be challenging for up and coming entertainers. One area of opportunity: working on the hooks of the songs. The hooks are not catchy enough, while true hip-hop heads may respect the hooks and the message; the average consumer needs to be "hooked"! Together the team needs to make sure they separate themselves from stereotype that comes with the suburban rapper, which is that of lyrics which have plenty of content but not a lot of flair, charisma or real commercial appeal.
Overall, E.B.B. & F.L.O.W are a group to look out for in my opinion. They have many of the elements missing in the industry. I am definitely looking for to the upcoming release from this duo, I am sure it will be full of surprises, hopefully good ones!
Etcetera Carter CEO of Triple F Unlimited @ www.triplefunlimited.com
[Rating: 3/5]