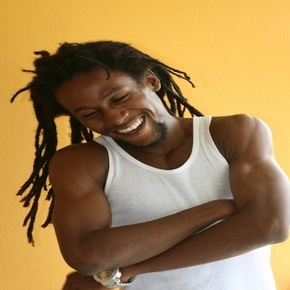 SoBe Entertainment presents The Universal Cure, the new album from Jah Cure featuring Flo-rida and others out on November 18th.
 Siccaturie Alcock, P/K/A Jah Cure, is the new "High Priest of Reggae." From the age of 3, music reverberated through his small frame and hypnotized the souls of all those who listened to his music.
"Journey" Free Mp3:  
"Journey" Video Stream:
Jah Cure's new album, "THE UNIVERSAL CURE," his first recorded album since his release from prison, is scheduled to be shipped worldwide in November, 2008. The first single off that album, "Hot Long Time," featuring Flo-Rida, Mavado and Jr. Reid, was recently released in the Caribbean. This collaboration is the first of many for Cure. The album contains collaborations with several artists,   crossing the reggae, hip-hop, Latin, and R&B genres. Another single, "Mr.   Jailer," will be released from "The Universal Cure" album in the U.S. and Europe in September,   2008. Another track from the album, "Journey," is also on the reggae compilation album, Jouney Riddims,   now available worldwide on iTunes.  
Cure was already on his way to becoming an international success when his life took a radical turn in 1998. He was stopped and arrested late one night in Montego Bay and charged with crimes, all of which he denied. He has maintained his innocence to this day all through his arrest, trial and incarceration. A non-jury trial was convened, where Cure's defense lawyer based his case on "Identification vs. Recognition" case law. Unfortunately, based on one victim's claim that he sounded like one of the perpetrators, Cure was sentenced in 1999 to 15 years in prison.
After serving eight years in jail, Cure was released from prison on July 28, 2007. His goal now is to spread love and to promote peace and healing, universally through his music. He believes his incarceration was Jah's way of teaching him humility, kindness, forgiveness and love for his fellow man. Consequently, he has forgiven all those who have done him wrong, and all those who have judged him unjustly and unfairly.