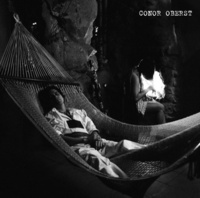 There is Conor Oberst and there is Bright Eyes. The former is the skinny kid from Nebraska with a shaky voice who remains the only musician in this decade to successfully marry emo and country. The latter is his band, or more appropriately, the collective representation of his label, Saddle Creek Records, and its indie-boomtown, Omaha. Oberst has always been at his most vulnerable when alone, both emotionally and on tape.   As such, the last place Oberst should ever go is "solo," and thankfully, he took his Mystic Valley Band with him on the first CD released under his own name.
With twin guitars that echo American Beauty-era Dead, "Get-Well-Cards" features Oberst–dubbed a "new Dylan" at age 22–sounding more like Mr. Zimmerman than he ever has before. If Oberst and the band sound like anyone, they sound indistinguishable from his main vehicle, Bright Eyes, especially on the bittersweet "Danny Callahan." The Mystic Valley band should have received equal billing on this disc because they're really the stars of the record. As with Bright Eyes, Oberst is the bandleader and orchestrator, but what he lacks in vocal prowess he has always made up for with his ability to find brilliant musicians to play with him; something Dylan also did.
Although Oberst implies solitude when he sings "There's nothing that the road cannot heal" on "Moab," in reality, it sounds as though Oberst's friends and bandmates have more healing power than any highway. His minimalist guitar and vocal songs have sorrow and substance, but when he laughs through the second verse of the rocking "Souled Out!!!" and then calls out the solo and choruses like the Nebraskan James Brown, it's hard to think of this Conor Oberst as the dark prince of emo he's made out to be.
Words By Bill Reese
[Rating: 3.5/5]