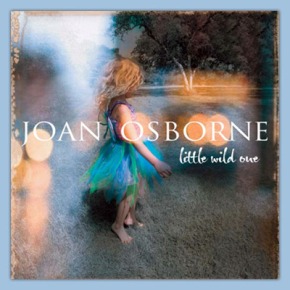 In writing songs for her new album 'Little Wild One' (September 9th; Womanly Hips / Plum / Saguaro Road / Music Allies) Joan Osborne fell under the spell of two of New York's most beloved poets.
"The album's opening track, 'Hallelujah in the City', is a riff on the idea of the city as a spiritual place," says Osborne. "This idea comes up in Walt Whitman's and Alan Ginsberg's poetry, the concept that the shared bond of humanity of all the citizens, all their interactions, adds up to a unique environment of the soul.
The album marks the reunion Osborne with Rick Chertoff, Rob Hyman and Eric Bazilian, the writing producing team that worked with album on her debut, five-million selling breakthrough album 'Relish', which was nominated for six grammys.
MP3s:
Sweeter Than The Rest:
Hallelujah In The City: