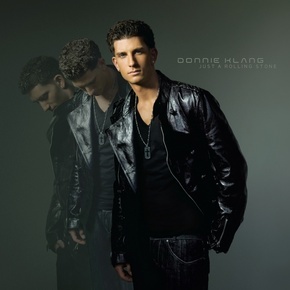 Bad Boy Records has announced the upcoming release of "JUST A ROLLING STONE," the eagerly awaited debut album from Donnie Klang.  
The album, which is highlighted by the new single, "Take You There (Feat. P. Diddy)," lands in stores and at all digital retailers on September 2nd.
"JUST A ROLLING STONE" arrives one year after Klang received his Bad Boy solo contract from P. Diddy during the blockbuster season finale of MTV's hit reality series, Making The Band 4.   What's more, the album comes hot on the heels of MTB4's highly anticipated third season, set to premiere in August.  
The new season chronicles the making of the album, as well as the hugely successful "P. Diddy and MTV Presents Making The Band 4 — The Tour," which saw Klang sharing a bill with MTB4's two #1-selling superstar groups, Danity Kane and Day26.  
Donnie Klang featuring DIDDY "Take You There":
Check out   DONNIE KLANG 's new album Just A Rolling Stone, streaming in its entirety on MTV's The Leak NOW. The album will be posted on The Leak until release day 9/2: