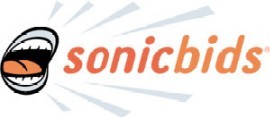 This month's Sonicbids Artists to Watch are an exciting bunch. Half of them are singer/songwriters and the other half are bands that cover a broad range of styles. These artists also come primarily from the US, with some from Australia and one from Belgium.
Singer/songwriters: Coming out of Nashville, Van Preston is definitely a product of that songwriter mecca. Preston, however, grew up in Arkansas and only came to Music City four years ago. Her most recent disc, Forever Ago, released this spring, got considerable airplay on radio stations and logged in at #10 on US country charts and #21 in Europe.   Her sensitive single "Everything I've Never Seen" was just sent out to US radio stations last month, though it's been charting at 20 already in Europe. This one is less country and more adult contemporary. Her lyrics are uncompromising and infectious and support her strong woman point of view. Her "Bought Myself a Toy" must have raised an eyebrow or two from her country audience as she definitely puts a real independent woman approach to a   kick-the-good-for-nothing-man-out song. Preston's voice has a purity without twang. This August, she was accepted into the Armed Forces Entertainment Roster of Bands and will be doing a month long tour of military bases next year.
 
Heading Down Under, you wouldn't expect to find a country performer, but PJ Weston from Tamborine, Queensland, has used his fifteen years of experience with Australian rock bands such as Naked Apes and Poppa Mono to craft a solo career as a singer/songwriter. The feel of his work bridges country, folk, and soft rock. Last year, he released his debut album, Songs About Home, a compilation of tender originals that range from just guitars and vocals to full band renditions. His band, The Precious Few, is composed of veteran players: William Marshall (lap steel, electric guitars, backup vocals), Paul Holland (drums), Derek Haas (bass), and Russell Lassig (keys and backup vocals). Though they add fullness to his sound, they often step off the stage and leave Weston alone with his guitar. Weston's songs are well-written and have a depth that the simplicity of some of his songs belie, especially his "Summer Rain" and "Fear The Fury Of A Patient Man."
 
Also, from Australian, Tessa Black and Mark Dixon formed Blackhart and Strangelove in 2005. Dixon or Johnny Strangelove as he is known on stage plays nearly every instrument heard on their four song EP, Don't Set Yourself On Fire, though they are assisted by some local Aussie musicians Martin Casey of   the Bad Seeds, Ben Franz of the Waiffs, Angus Diggs of Mia Dyson, and Mel Robinson. All of this supports Black's exquisite voice and wide vocal range and the pop/rock songs that come from Black and Dixon's quirky brains. Sometimes, the songs are straightforward. At other times, they drip with theatrical touches, especially "Kill Your Love," an intellectual dig at the goddess of love, and "The Meta Morphosis," which features both Black's vocals and Dixon's.
 
New Yorker Kelly Greene may become the voice of female rock and roll for this century. Her vocal delivery is dynamic, controlled, and honed by years on the road.   She is able to belt out rockers like "You're No Angel" and then moan and sing a soaring line in "I Wish I Was Alive" or just sing from the heart in my favorite, "Is It Too Much." Like Joan Jett of three decades ago, Greene is equally comfortable singing and playing guitar. But unlike Jett, Greene is killer on keys, which reflects her early precociousness on that instrument. Greene has two albums out. You Leave Me Here was released last year, and just this past June Greene produced I Wish I Was Alive. Catch some of Greene's work. You will be very glad that you did.
Bands: The power trio, Sharko, is Belgium's favorite indie pop band. David Bartholome (vocals, bass, yukulele), Teuk Henri (guitars), and Julien Pascal (drums) record in English. Sharko debuted in 1999 with Feuded, an album written and performed by Bartholome solo. It received attention for "Such a Bone," which had some suggestive lyrics. A year later, guitarist Henri joined Bartholome, and they released Meeuws2 in 2001, getting airplay and even some MTV play.   Their third album, named simply III, was released in 2004, and a very dark, moody Molecule was released in 2007, which earned them two Belgian music awards for best band and best album of 2007. The songs range from emo ("Sweet Protection") to straight rock ("Motels") to pop anthems ("No contest") to Flaming Lips/Zappa out there ("Spotlite"). The songs may sound upbeat but the lyrics are definitely creeping in the shadows.
 
Then there is Stereothump from Oklahoma. This rock band drifts into hip-hop and hard core, but with vocals you can understand! Like North Dakota's Legionnaires, this four-piece boasts unusal monikers. Q (Jason Qualls) is on lead vocals and guitar, Juice Box (Jeremy Green) also on guitar, T. Dubb (Tim Watson) on drums, and Flybone McGillicuddy (I have know idea what his real name is) on bass. But unlike the Legionnaires whose lyrics are very adult and would be good reason why that band might want to cloak their identities, Stereothumps has nothing to hide. Their songs are straight forwards and hard hitting. They have one CD out, U.S.A.D.D., on Four Count Records.
 
The Bourgeois Gypsies from California sit on the other end of the genre spectrum. This folkish, bluesy, mostly acoustic band produces songs that boast lyrics that are artly poetic but may be very obscure. But you don't really care whether the band is saying something deep or not. You just love their sound. It's sometimes quirky like the Zappaesque "Train Song", sometimes tender like the bluegrassy "Can't Lose You," sometimes just acoustic guitar-driven with a wonderful female vocalist like "Bluebirds," and sometimes blues/rock like "Gypsy Girl."
My Fave: For those who've read this column before, you would expect me to pick this next band as my favorite. And, it truly is, though this month's super offerings made the choice very difficult. The Funkalleros, a world band from Australia, is a seven-piece mega band that transcends many genres. They were formed by Argentinean Abe Dunovits who now lives in Western Australia. His finesse with world instruments (guitar, Cuban tres guitar, Puerto Rica cuatro, piano, and uke) reflects some of the musical plurality in this band. His brother German Dunovits plays timbales and drums. Mario Horvat from Croatia plays bass and sings backup to Abe's lead vocals. Raul Rojas Villa from Panama plays congas and auxiliary percussion. They are joined by Australians Nina Henschel on flute and vocals, Suryo on sax, and Adrian Hicks on trumpet who also plays with the Chameleon Brass Band, Australia's first brass funk band.
 
Abe also has led the salsa band Sabroson since 2000, played bass for Shangara Jive, a Zimbabwean band, and gigs with Senegalese drum master Ziggy Djane. Plus, Abe has been heavily into the indie rock scene in Perth, Australia, since 1991, as a composer. It is no wonder then that the music of Funalleros is a mix of Latin, funk, some reggae, and African rhythms. The vocals are sung in Spanish and English, but it is the instrumentation that moves me most. It gets my body up dancing and, yeah, I'm a sucker for a Spanish vocal and any kind of hand drums. But, the Funkalleros is definitely a very unique band. Their first album, Funkalleros, was released in 2005 under the leadership of Sean O'Callahan who produces the John Butler Trio. Their latest, Casserole of Humanity, was released this past spring.
Words by Janie Franz – janie_58201@yahoo.com