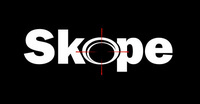 First things first–I tend to handle an artist's work with kid's gloves; recognizing this as someone's blood, sweat and tears all wrapped up in a neat little CD jewel case. I understand the effort, time and patience that go into creating something artistic.
I am also a firm believer in the premise that if you are going to commit the time and effort into creating something, it should be done whole-heartedly or not at all. That seems to be the premise on Alex Statan's EP Go Big or Go Home.
Now, that is not to say that the album isn't earmarked with moments of diggable amateurness–there is a clear vein of musicality that runs through the brief debut (emphasis on brief in that we are talking five tracks and five brief tracks at that). The fusion of funk facets melded with blues riffs opener is catchy as hell. However, lyrically the tracks are either silly in their subject matter (see "The Ass Song": "Why you losin' weight in that ass?") or rehashed relationship drivel that we've all heard before (see "Future Luver": "This high note is just like you, I just can't hit it"). Scratch that last part because I, in fact, have never heard that one before.
Again, the music supplied by Gawain Matthews and Dave Tweedle shows there is available talent here, I just can't see this EP being the precedent an aspiring artist would want to set. It feels incomplete–like there was a vision or a goal and it was only pursued about 60 percent. Based on the musicality, the effort and the self-production I am giving this disc 1.5 Skopes and honestly, 1.5 Skopes is all I have to give.
Words By: Chris West
[Rating: 1.5/5]