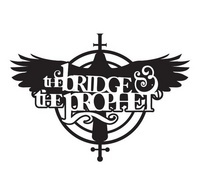 Cat Stephens has joined a band that makes cheesy elevator music, or so it seems. The similarities here are uncanny, in fact I'm sure at one point these songs will be playing softly in the background as we shop at our local grocery store. The Bridge and the Prophet's self titled album seems like quite a collection of easy listening Christian tunes, however the band is not into Christianity at all. The guys claim to follow no man made religion, but preach their own philosophy of self power and enlightenment, with an overall positive message. "Blame it on the Moon" was the first track that caught my ear, there is a slight sound of Italy hidden in the guitar parts and has an excellent flow about it. Each song seems to bleed gracefully into the next. "Julie," track five is a slower, intimate love song, and the lyrics are quite touching.
"Heavenly Candle" is a song that will straight away grab the hearts of its listeners. The guitar efforts dip into the Latin flavor and there is a mean synth solo near the end of the tune. Singer John paints a beautiful picture of the ocean with his lyrics; dragonflies and morning sun emerge from the blank canvas into an almost dreamlike setting. "Through the Eyes of a Child" also hold honorable mention on this record. With more Latin inspired guitar, and encouraging lyrics about seeing through the eyes of innocence. Killer saxophone solo on this one. The Bridge and the Prophet do a great job in creating cohesion and setting the perfect mood of each tune.
I had not heard of The Bridge and the Prophet before receiving this record for review. After a good listen or two, I can honestly say that I don't care to ever hear it again. I can respect these guys for their dedication and optimistic outlook, but it's not for me. Maybe my mom will like it.
Words By: Ginger Hebert
Photo By: John Tenuto 2006
[Rating: 3.5/5]