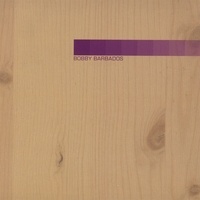 "Cactus Lizard," the opening track on Camren's latest release Bobby Barbados, is quite unique to anything heard these days. The song borders on a Mexican influenced children's song, using Spanish style guitar and trumpets to add to the cactus and lizard references. Great solos! As the album plays on, the style of music changes drastically into a spacey, jazzy tune called "Clouds of Poison." Von Davis's vocal is comparatively close to that of Jack Johnson, they share the same tone, but are on total opposite ends of the lyrical spectrum. The musicians on this track work well together making a nice round and full sound, yet the vocals do not seem to fit into this musical puzzle.
A sweet instrumental outro takes the song to "Plastic America," which speaks on the politics of corporate America. Other than the constant "Mustang Sally" sounding guitar part, the lyrics are the only thing worth mentioning on this track. The variety of instruments on this album is showcased very tastefully. Lots of great wind instruments, keyboard/guitar solos and psychedelic sounds throughout, especially on "Mr.2," which is almost entirely an instrumental acid jazz tune. "Humans" is quite a silly song about how great it is to be a human being. It contains the entire alphabet, and a unique drum beat throughout, reminiscent of the oil can used to oil up the tin man on the Wizard of Oz.
"The Way You Do Your Hair" has a very folky sound with lots of sliding steal guitar; it completely sticks out from the rest of the songs, and is my personal favorite on the record. Bobby Bardados has a quite the wide range of tunes, even including a cover of "God Bless the Child" by the legendary Billie Holiday, but overall it lacks consistency.
Words By: Ginger Hebert
[Rating: 3/5]