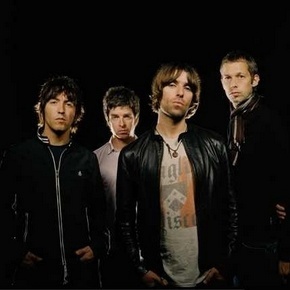 Warner Bros. Records is very pleased to announce that it has signed a North American distribution deal with Big Brother Recordings, home of the multi-platinum, Award-winning iconic British rock band OASIS.
The first new release under the deal will be the group's forthcoming studio album, Dig Out Your Soul, on October 7th, 2008. The first single will be the Noel Gallagher-penned "The Shock of the Lightning," which will impact US radio beginning Mid-August.
Dig Out Your Soul, OASIS'S seventh studio album, is the first new music from the band since 2006's "Lord Don't Slow Me Down" the single from the Baillie Walsh directed road movie of the same name. Produced by Dave Sardy, who also produced OASIS' critically acclaimed 2005 album Don't Believe the Truth, Dig Out Your Soul once again features songwriting contributions by all four band members: vocalist Liam Gallagher, guitarists Noel Gallagher and Gem Archer, and bassist Andy Bell.
The album, which was recorded at Abbey Road and mixed in Los Angeles, marks OASIS' new approach to songwriting. As principle songwriter Noel Gallagher puts it: "I wanted to write music that had a groove, not songs that followed that traditional pattern of verse, chorus, and middle eight. I wanted a sound that was more hypnotic and driving, with songs that would draw you in; songs that you would maybe have to connect to — to feel."
Diarmuid Quinn, Chief Operating Officer of Warner Bros. Records commented on welcoming the band into to the Warner Bros. Records family: Oasis are a world class band with a remarkable history. Everyone at Warner/Reprise could not be more excited at the prospect of supporting such great artists, and working closely with Big Brother to continue to increase Oasis' profile in North America. P.S. the new music kicks ass!"
Listen to "Shock of the Lightning" – Windows HI: