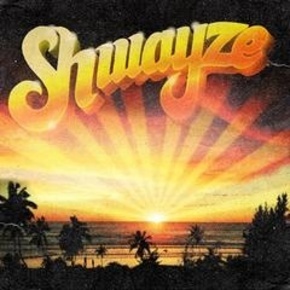 Shwayze is proud to announce the full-album listening party for his debut album on Interscope.com until August 19, 2008!
Featuring every track from the soon-to-be released album, the site is allowing fans to check out Shwayze's style and clue site visitors into the sound of the summer before the album's proper release. Shwayze's debut album will be in stores and online on August 19 and is being issued by Suretone/Geffen Records.
Currently airing at 10:30PM ET/PT on MTV, fans can catch the misadventures of Shwayze, his wingman and music partner Cisco, best buddy Warren, and manager Jordan as they define a whole new California sound. Showcasing the long road from the trailer park to the top of the charts, "Buzzin'" follows the unlikely pair – Shwayze, the self-described "only black kid in Malibu" and Cisco, the seasoned singer/producer and regular tabloid bad boy – and their crew as their path to stardom hits all the twists, turns and bumps along the way.
Join In On Shwayze's Listening Party: