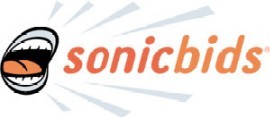 Four of this month's Sonicbids Artists to Watch have international connections and the other four are homegrown. But there is nothing roots about any of these artists. The majority of them are metal and alt-rock bands, with two lyricists in the mix.
International Connections: Torch Le Monde ("burn the world") has created a fan frenzy in the band's hometown of Sydney, Australia, and catapulted them onto the international scene. They will be appearing in New York and LA in October. Their blend of pop lyrics and blazing rock riffs that drift in and out of metal is a refreshing mix, and their irreverence on stage will win them many US fans.
 
Raven, a goth rock band from Lauderdale, has an definite European feel. Its lead singer and songwriter, Davey Strenler, is from Switzerland. His songs are effused with melancholy but are delivered in more of a pop/rock style rather than punk or hardcore, making the words more accessible. Dayn Evans's distorted guitar and Jamie Lipinsk's driving bass round out this angst-driven group.
 
The last international band is New York Times, now based in Brooklyn. Their drummer, Tom Stephens, is from the UK. He fills out this four-piece alt-rock group consisting of songwriters Rebecca Roulette (guitar/vocals) and Rory Store (guitar/vocals) and bass player Tara McPherson who also sings. Their sound is very polished but with a punkish lyricism. They toured the UK and Paris last year.
American Made: The first of our purely American artists this month is The Sammus Theory. From Phoenix, Arizona, this five-piece band combines classic rock and metal. Sometimes, they'll use acoustic guitars for a tasty, thoughtful tune and then bust out into shredding electric guitars for something else. Their talent was recognized by OCI Records of Phoenix who quickly signed them in 2005. The Sammus Theory recorded three albums with them, which had national distribution and radio play. Last year, they were chosen to play MTV's televised New Year's Eve Party.
 
Unlike a lot of hardcore metal bands, Cold Cast, from Newport News, Virginia, writes deep   intellectual songs that get a brain to thinking. JR Talaske, the vocalist, moves easily from typical hardcore delivery to lyrical singing and back. It's a startling switch but is very effective and assures that fans will hear and understand the words. They tour heavily on the East Coast.
 
Dan Weinstraub, a singer/songwriter from Vermont, obviously doesn't fit into the rock/metal genre, but his lyrics have a satirical, hard edge that often is seen in punk and even hardcore. He comments on past loves he now hates, his job, and society.
 
Finally, hailing from Athens, Georgia, C-Fre$h is a bright hip-hop star on the rise. His gift for rhymes and his innately joyful delivery is representative of the kind of talent coming out of the hip-hop community in Georgia. Though Atlanta has staked out the South as the new hip-hop region, you can be sure C-Fre$h is helping put Athens on the map, too.
My Fave: My favorite this month is the unusual duo, osh 10, that combines the creative bass talents of Mike Macgregor and the amazing vocals of Aimee Chapman. Using loops and effects, this duo creates a full band sound. Macgregor's bass work is inventive and complements Chapman's wide vocal range. Her delivery is very much her own, but it is reminiscent of Bjork or Canada's Ember Swift, and her lyrics are pure poetry, dealing with relationships and inner awareness rather than Swift's social-consciousness. This is definitely a group to watch. They have toured Canada, and there is hope that osh10 will find their way to the States soon.
Words by Janie Franz – janie_58201@yahoo.com