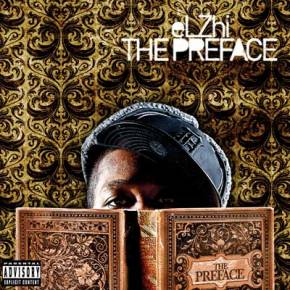 eLZhi, esteemed member of Slum Village, will be releasing his solo debut, The Preface, on August 12, 2008 through Fat Beats Records.
The 16-track album, produced almost entirely by rising star Black Milk, features guest appearances by a who's who of the Detroit hip-hop scene. Royce Da 5'9″, T3 (Slum Village), Guilty Simpson, Phat Kat, and more add to what many have predicted will be one of the most noteworthy hip-hop releases of 2008.
With The Preface, eLZhi displays the unpredictable flows and rhyme schemes he is known for and also touches on an impressive variety of concepts and subject matter. He demands perfection in his tracks and the attention to detail shows in the expert production of Black Milk.
Having worked with countless hip-hop talents like Phat Kat, Frank-N-Dank, Lloyd Banks, Canibus, Pharoahe Monch, T3, and J Dilla, Black Milk tidies up the tracks with his signature air-tight beats and samples.
Streams: Motown 25 Featuring Royce Da 5'9″:
SKOPE IT HERE!
or right click to download the mp3