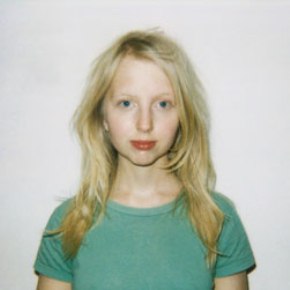 At only 22, Polly Scattergood has been honing her craft for ten years — creating songs that provoke an immediate response, spinning tales of drama, delight and deceit.
In Polly's world nothing is quite how it first appears to be.
Soaring with emotion and thrumming with subtlety, the debut single "Nitrogen Pink," opens the lid on an extraordinary new talent. The song takes its name from a mysterious pink afterglow emitted by decaying nitrogen. Like it's namesake the song is powerful, visual, and hard to contain.
"Nitrogen Pink" is produced by Simon Fisher Turner and will be released on limited edition 10″ and download. The single also includes the home demo B-side "Corridor."
 
"Nitrogen Pink":
"POLLYWORLD":
[youtube xIOvVS7M5o0 nolink]