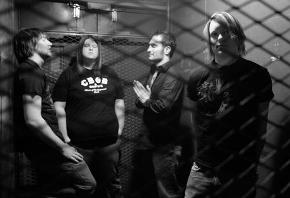 "I hate the hardship that this disease placed on my family, and nothing sucks more than watching your little brother go into diabetic shock."
That statement was made by Lucas Holter, lead singer for the band Starving for Gravity. His brother Brandon was diagnosed 15 years ago with Type 1 Diabetes. Now, his band has a chance help the cause.
SFG were selected from over 5000 acts to participate in a "Rock Against Diabetes" Concert to be held in Las Vegas on August 23. They were named one of the Top 10 bands that will be competing for a spot on the bill. However, to realize that dream, they need Votes.
Proceeds from the concert will go to diabetes research, treatment and education. And, the members of Starving for Gravity want to do their part. They've already enlisted their fan base, but need additional help. They need Your Vote.
It only takes a few seconds, and voting will end on July 19.   Please help SFG fight diabetes. Go to www.rockagainstdiabetes.org – click "Go Vote Now" — choose Starving for Gravity — then Vote.