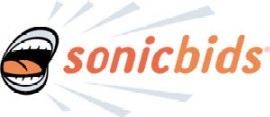 We're baaack! Yes, the Sonicbids Artists to Watch column has returned, and we're going monthly, music fans. For that glorious mid-summer month, July, we're featuring eight artists. Only two hail from outside of the US. They are all lyric-driven though they aren't all considered singer/songwriters.
Foreign Artists: I'll start with the two foreign artists. Braden Clarke and Brendan Gibson, on hiatus from the Aussie rock band Pyrite, struck out on their own to form theEstate. It's pop/rock/club sound adds an edge to its love and heartbreak lyrics. It's whimsical at times with some of the keyboard effects.
Hailing from Vancouver, British Columbia, Gena Perala has approached being a singer/songwriter differently than most. She was a poet, treating audiences to her verse, long before she ever found a guitar. Following the Carnival circuit with her parents provided a broad landscape of human experience for her to write from. She has published two books of poetry; I'm a Worst Case Scenario Type of Girl and Clean Getaway. Her debut solo album, this ain't pretty, was released last year and shows exactly what this singer/songwriter can do. The recording is naked, mainly Perala's rich, evocative voice upfront with her guitar and a little synth and percussion here and there. Her lyrics reveal the intricacies of complex relationships, but also touch on homelessness and the downside of the American dream. Look for Perala in Traveling, a new movie with Jennifer Aniston and Aaron Eckhart.
US Artists: The rest of the artists come from the United States. From Los Angeles, Andrew Clark   is known in the industry as Brontosaurus. He graduated from Cal Arts and has been working with John King of the Dustbrothers, who laid down the soundtrack for the movie, The Fight Club. Bronto recently programmed Steve Earle's Grammy award-winning CD, Washington Square Seranade, which combined multiple instrument loops that Earle recorded himself. As a solo artist, Bronto is creative, laying down delicate synth intros with hip-hop beats in strong instrumental compositions. His alt-pop vocals in "The Only One I've Got" are quite good. His hip-hop treatment in "No Weight" and "Stuft Starvin" feel more like the soundtrack for an independent film.
In the heart of America, in St. Louis, music lovers have come to know Beth Bombara as a singer/songwriter of note, along the lines of Brenda Weiler, the sweetheart of the college music circuit. Bombara started out fronting an all-girl punk band in here hometown of Grand Rapids, Michigan, but her later association with Jenny McIntyre and Samantha Crain soon had her writing heartfelt, more Americana-sounding tunes. Her voice is pure, ranging from plaintive to sweet, while her writing is anything but innocent. She is able to speak of failed relationships and the fear in new ones without ever dipping into sentimentality. She presents fresh, new images and has listeners' ears perked for the next new phrase. You can catch Beth Bombara as a solo act or playing with Jenny McIntyre, the David Beeman Band (on drums), or Cica (guitar and keys).
Swinging into Ohio, fans in search of live music can catch Russenorsk, an odd trio of guitar, percussion, and cello. The material that these guys produce is more art alt-rock than anything else.   Tim Race (guitar and vocals) and Jack Martin (cello) met at Ohio University and soon began putting together an experimental loop project with Martin's cello running through the mix. That project resulted in an LP called In a Great Wave of Horns. However, when they added percussionist Zach Inscho, they began touring Ohio and Pennsylvania heavily. Small clubs were treated to vocals reminiscent of musical theater with poetic lyrics, tucked into an alt-music mix. Martin's cello is straight bowing without the experimentation of electric jazz cellist Matthew Probst, who sometimes plays with Enchanted Ape, or the bluegrass cello of Rushad Eggleston and Tristan Clarridge of Crooked Still, and definitely not that richness of Ben Sollee. However, Martin is consistent, offering a brillant undertone for Race's vocals. Russenorsk is preparing a new CD that will be out in October.
North of Russenorsk, Michigan can boast two of this month's SonicBid's artists to watch. Ace No Face is the stage name for a young man, diagnosed with Lou Gehrig's Disease, who used to be a bassist for a touring indie-rock band. With limited mobility, Ace has been able to create complex, multi-layer songs by hitting one key at a time and using adaptive computer equipment. His lyrics are optimistic and intelligent and his voice is rich, but often masked by the instrumentation he's constructed around the songs he's crafted. Still, it's music well worth listening to.
Another Michigander, Peter Rothbart aka The Poem Adept is probably my favorite of these singer/songwriter. His vocal delivery is folky and sensitive, and his acoustic guitar work is intricate. Rothbart has two albums out, Songs for the Long Lonely Drive (2004) and The Sight of Any Bird (2007). The title song from that last album, "The Sight of Any Bird," is tender and honest with some additional touches of Texas steel guitar and female backup. Rothbart's songs can stand alone with just his James Taylorish tenor voice and his guitar, but they are so much richer with the additions of horns, mandolin, and standup bass. The Poem Adept's appeal is already spreading wider than Michigan since he tours all over the country. He's definitely a new talent to watch.
My Fave: For those of you know what I like–or think you do, I'm going to surprise you. My fave this month is he rock/metal band, Temple 8, from Cleveland. I was just taken with the versatility and technical skills of this band. They dip into musical styles and instrumentation all across the board.   Their "Goodbye 42" is a rich composition that feels like a movie soundtrack, and "Hope" begins as a thoughtful guitar solo and builds to a lovely piano/guitar/drums marriage. Then, the band's "Enter the Temple" combines the best of rock with metal and electronics into this driving extravaganza that could be played with a dozen performers and not just three or four. The brainchild of multi-instrumentalist Kurt Tischer, Temple 8 has both paradox and simplicity at its core. It is both grand and restrained. Their songs, as you might expect, lean to non-mainstream politics without drifting into anarchy and try to point listeners toward a spiritual awakening. This is a breath of fresh air in this genre. Temple 8   has one CD out,   Enter the Temple, that they did in 2003. They are way overdue for putting out another, but currently have been so busy touring the country and even made a foray into England last month. Check them out at www.temple8.net.
Words by Janie Franz – janie_58201@yahoo.com
JULY 2008 SONICBIDS.COM "A2W"