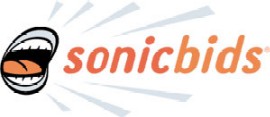 Skope has teamed up again with our good friends over at Sonicbids.com to bring back the famous, "Artist To Watch", column.
Each month Skope will cover 8 bands that we have discovered through Sonicbids.com and that Skope feels are doing music that is unique, powerful, and has loads of appeal. We have even brought back Janie Franz from Skope Magazine to pen the features.
Sonicbids is a Web site that helps bands get gigs, and promoters book the right bands. Our community includes over 150,000 bands, singers, songwriters, and performers of all kinds, and 14,000-plus music buyers of all kinds, including promoters, licensors, festival programmers, and much more. Bands come here for gigs; promoters come here for bands. We have lots of both.
Check back with Skopemag.com every month as we expose fresh talent from the Sonicbids.com musical community!
SUBMIT YOUR SONICBIDS EPK – CLICK HERE!