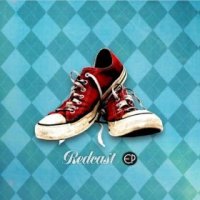 Say what you will about the 60s, but the era's drug-addled singers and songwriters produced some of the most infectious pop rock tunes of all time.   The fun, carefree, often silly melodies are what up-and-coming band of brothers Redcast aims to replicate in its debut offering, The Redcast EP.
From the opening of "Beside Myself," arguably the album's strongest track, the 60s influence is strong.   The chord progression is instantly recognizable to the oldies buff as the into to The Monkees' "Daydream Believer," a song that is referenced once more in the 5-song offering.   Midway through "Hopeless?" the infamous beginning of the Monkees song, in which Davy Jones asks what number it is to be met with a resounding "7A," is added to the background, pleasing any listener with a little Monkees nostalgia.
The album is peppy.   It's catchy.   It's everything that the Monkees were, only with a more updated sound…and hopefully the influence of no illegal substances.   Redcast isn't trying to make you think, but if you want to have fun for 15 minutes and bounce along to these retro-sounding tunes in your car, at your desk, or wherever else you choose to rock out, this is the right album for you.
Redcast goes beyond 60s influences.   "Hopeless?" is reminiscent of Barenaked ladies, from the prominent acoustic guitar chords down to the singer's voice and the staccato vocal style.
Besides the nostalgia for an era that none of the band members remembers, what sets Redcast apart from other modern music?   The singer gets the girl.   The acoustic number "When You're Falling" says it all in that aspect: "This dream is perfect, but it's nothing like we planned."   No alcohol or depression necessary.
As a whole, the album sounds carefree and effortless.   It's light and fun more than anything else.   For an oldies buff, it's refreshing to hear something not so serious for a change.   Redcast ventures into unseen territory, bridging the gap between what we listen to and what our parents listen to.
Review By: Valerie Williams
[Rating: 4/5]