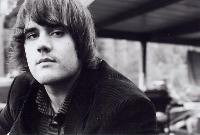 You know I used to say that John Mayer sounded like Dave Matthews. Then I listened to Reed Waddle and I think he can sound alittle like John Mayer. I assure you though that those comparisons are not bad at all. Look at how things turned out for John Mayer and Dave Matthews.
What a pleasure to be asked to review this new CD by Reed Waddle called, 'Piece By Piece.' Reed is a student of music and he clearly understands how to write a song for the radio & the masses. Reed shows that the independent scene has music that can hold it's own against some major label artists.
This CD starts out with a smash called, "The Beast Within."   This is the finest track that I have heard in a while and when I get home I will be adding it to my ZUNE playlist. This is the kind of song that you listen to and get excited about it.
Reed was born and raised in Destin, FL. He attended the University of Florida and that is where he saw just how effective his music is. He had sororities, fraternities, label execs, and fans flocking to come see him in Gainesville, the home of the Gators.
I must sound like I am gushing here but I love this CD. It's funny because the packaging is nothing fancy. Just a nice CD sleeve with Reed pictured on it. The music does all the talking.
The sound quality is perfect on this album. My favorite track that sounds just amazing is "My Honeycomb (El Camino)." This song is sexy and has alot of soul in it.
If I were a program director I would have a field day with this album. First off, track 1, "The Beast Within" is a hit, no doubt about it. Also track 5, "Good Night Los Angeles" is a great track. Reed worked with John Oates on this one. This song is personal but has such a groove that you have to move. I would love to hear this live.
Reed Waddle is the real deal. He understands how to create, write, and construct a hit tune. I love his writing on track 6, "Love Ain't Always On Time." A very real and smart song. Reed wrote every song on this album, which is awesome.
This CD is going from my office here in Boston to my car's CD player. I think I have found my soundtrack to the summer of 2008.
Review By: Mikey Frieds