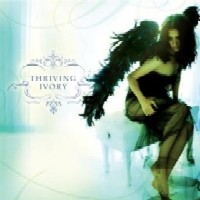 The five-piece San Fran band has a unique sound, mainly due to singer Clayton Stroope's vocals, that resemble Geddy Lee (Rush) with a Marc Bolan (T-Rex) inflection.   The group's overall sound has a Matchbox 20/Maroon 5 vibe.   The single Angels On The Moon is a melodic ballad that you could imagine on a romantic movie soundtrack, as does Light Up Mississippi, a ballad that changes speed.   Hey Lady and Overrated fit much of the same profile.   Honestly, there are a lot of other bands that could borrow one of these selections to mellow out their set lists.  
The structure of the CD is dependent on the string arrangements, which are well done.   The Los Angeles Symphony loaned their talents to the disc on Hey Lady.   Long Hallway With A Broken Light is paced faster with a heavier guitar backdrop. The heavier sounding guitar use continues on the upbeat ballad For Heaven's Sake.     Lyrically, the guys have a leg up on most of the competition, avoiding the standard rhyming cliché phrasing.   Keyboardist Scott Jason is a driving force, as keys play a major part throughout.  
TI is definitely unique, and easy to follow.   If you listen to this disc, you can probably name other bands that would get away with sounding good doing one or more of the tunes.  
Review By: RME
[Rating: 3/5]