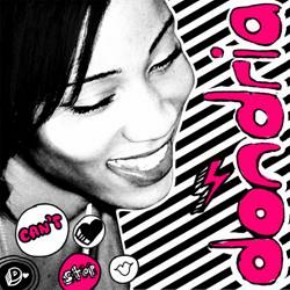 I always knew that the Internet is one of the most powerful mediums but who knew that it could help get artists record deals.
Well, in the case of Dondria aka Phatfffat she found opportunity through www.YouTube.com.
With a loyal and ever-growing YouTube fanbase north of 27,000 subscribers, and more than 1.3 million channel views under her belt – which makes her one of the ten most popular artists on YouTube of all time!
With viewer ship like that it was not long until the majors took notice. "Jermaine Dupri wrote me on my MySpace page. I did not believe it at first but he was persistent." Next thing you know Dondria is leaving college en route to NYC to sign with So So Def/Island/Def Jam. Jermaine Dupri was impressed enough and he wanted to work with Dondria.
It all started for Dondria aka Phatfffat at Tarleton State University located in Stephenville, Texas. "I was using a web-cam I bought at Wal-Mart. I saw other people singing and I have always liked chatting with people online." From her dorm room Dondria showcased her talents and people tuned in to watch. Dondria did not end up graduating but she was studying music education. She is taking classes online now to get her degree.
It was also at Tarleton that she got her nickname Phatfffat. "I got that nickname from my roommate because I ate so much pizza," says Dondria.
"I never really get star struck. The only time is when I met Janet Jackson. I have met alot of celebs just being in JD's studio." Dondria has chilled with Usher, Nelly, Busta, and Jay-Z, just to name a few.
"It is still surreal," explains Dondria about going from the dorm to the majors. She says that Jermaine and her have a natural chemistry and he allows her to do her thing.
It was cool chatting with this upcoming star. She had a great attitude, smile, and personality about her.
"The album is out July 29th and there is a song for everyone, no matter who you are."   When you see Dondria's video on MTV Hits soon, remember Skope told you first!
Check Out Dondria Online:
Words By: Mikey Frieds