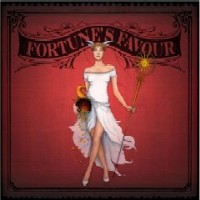 GBS is the only band I'm aware of to break out of St. John's Newfoundland.   After 15 years of playing, the band consisting of Alan Doyle, Sean McCann, and Bob Hallett, has cut its chops touring, and engaging a substantial following.   The single Walk On The Moon is an upbeat song on the folk rock side.   Their Celtic flavored tunes like England (reminiscent of a traditional "Sea Farer" chant), and the upbeat piece Dream To Live are unique offerings.   Here And Now is a good track, capable of being a single release.
The band's strength is its three part folk-rockish harmonies that make the songs flow.   Company Of Fools is an Irish flavored up to date drinking song, sort of the Newfie/Canadian version of I Love This Bar.   A lot of the songs remind you of TV shows they would fit, like Deadliest Catch, Ice Road Truckers, and those numerous wilderness cable survivor shows.   Dance, Dance is an ethnic treatment of the Give Me Three Steps theme.   Their explanation of the wine induced creation of the song explains a lot (I'm surprised it didn't turn out speeding up at the end).  
If you're a fan of the Irish Pub type of music (becoming more popular throughout the states as a place to go and have fun), Celtic music, Irish drinking tunes, ethnic folk rock, or merely something different for a change, you'll like this release!
Review By: RME
[Rating: 3/5]